Office of Clinical Education
Office of Clinical Education
The Office of Clinical Education assists all education majors with arranging internship experiences in area, out of area, and also internationally. Additionally, the department tracks all education major students progress towards admission to the Teacher Education Program, program checkpoints, degree completion and state certification.
Internships
Clinical Education Handbook
Contains detailed information for teacher candidates in Pre-Internship I, Pre-Internship II, and Full Internship.
Contact Us
Mrs. Rhea Fears
Director
918-444-3758
Ms. Amy Johnson
Administrative Assistant
918-444-3708
Fax: 918-444-3727
Bagley Hall, Room 227
717 College Avenue
Tahlequah, OK 74464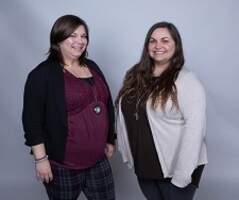 Resources
Forms and Internship Information
Templates and Rubrics
Lesson Plan Rubric
Unit Plan Rubric