Master of Education - Instructional Leadership
Welcome!
Thank you for your interest in the M.Ed. in Instructional Leadership (pk-12 Teaching) where we are
Mentoring the Educators that are Teaching the Leaders of the Future.
Overview
Are you looking for an affordable program that will allow you to make a difference in your community? Well, you are in the right place! This 100% online program will prepare you to make an impact, to be that person who changes lives in their community while leaving a legacy for many generations as those that have done before you. Northeastern State University is ranked as one of the nation's most affordable universities. If you want to expand your skills as a teacher then you belong at NSU.
The Instructional Leadership (teaching) program is designed to create accomplished teachers who are reflective about their practice and who critically analyze what constitutes effective teaching and valuable learning. You will expand your instructional repertoires and master an expanding body of pedagogical knowledge while becoming deeply cognizant of the ethical and societal dimensions of education.
FACULTY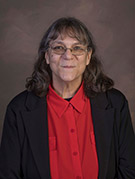 Dr. Renée Cambiano
Program Chair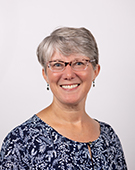 Dr. Sophia Burch
Faculty Advisor
Dr. Kari Henry Hulett
Faculty Advisor
Program Options
The program offers 4 options that are designed to provide individuals with the theory, methods, and application in the areas of:
Classroom Teaching (Pedagogy and Classroom Management)

Online Teaching (creating an engaging online learning environment)

National Board

Professional Enhancement (create your own path)
You are the priority in this 36-credit hour program, where online classes allow you more time with your family and career.
Please take some time to explore the Instructional Leadership program curriculum and entrance requirements.
Come join us for your next adventure as a graduate student in the M.Ed. in Instructional Leadership program at NSU. We are here to help you with all the questions that you have and get you started in graduate school.
Get an Education Certificate while earning your Master's
12-credit hour certificates are embedded in the following program options:
Classroom Teaching
Online Teaching
Professional Enhancement (STEM)
Earn the certificate or stack the certificate courses to earn a master's degree
Achieve essential skills for growth into a STEM leadership position
Move into leadership or administrative roles
Delivery Mode
Courses are delivered online, asynchronously, facilitated by an engaged faculty member that has the experiences and content knowledge to support your successes.
Course Duration: 8 weeks and 16 weeks
Cohort of up to 20 participants  
Dedication Required: 4 to 6 hours per week per class
Assessment: Application Based (80%) and Theory (20%)
Course Activities Include:
Techniques to enhance your curriculum
Theory to Practice ... Apply concepts today
Reflective weekly discussions
Practical assignments
Optional webinar(s)
Capstone project
Start Your Journey here
Cohorts starting every January, March, June, July, August, and October.
Steps to Admission:
Be admitted to NSU Graduate College
Provide three professional references
Compose a teaching (instructional leadership) philosophy statement
Sign a plan of study
Sign a statement of academic integrity and honesty
Submit all college transcripts to the graduate college
Admitted students: Sign a Statement of understanding (PDF)
ALTERNATIVE CERTIFICATION FOR EDUCATORS INSTITUTE (ACE INSTITUTE)
The Alternative Certification for Educators (ACE) Institute provides critical training in classroom management and pedagogy for career professionals transitioning into a teaching career.
If you currently hold a bachelor's or master's degree in a non-education field and are seeking alternative certification as an Oklahoma teacher in grades 5-12 through the Alternative Placement Program, the ACE Institute is for YOU!