Master of Science - Leadership
Mentoring Leaders of the Future
Do you enjoy helping others? Are you interested in leadership? Have you considered getting a graduate degree? If you answered yes to any of those questions, then consider pursuing your Master of Science degree in Leadership at Northeastern State University, which is ranked #1 for Most Affordable Online Master's in the nation by EduRef.net.
This 36-credit hour graduate degree encourages you to "build your own" degree by offering an 18-credit hour leadership core, with 18 credit hours in your interest area. Expert advisors work with you to create your degree rotation plan, offering both blended and online classes, so you know your academic path immediately! There's an option perfect for you:
American Indian Leadership

(train to be a leader in tribal settings)

College Teaching (earn discipline-specific credit hours to satisfy HLC requirements for college teaching)
Higher Education Administration (train to be a leader in higher education administrative roles)
Professional Studies (take classes in your interest areas to "build" your degree)
Training and Development (train to advance the skills of people in various settings)
The Leadership program is designed to build on your professional knowledge and skills to be effective leaders who are committed to service, excellence, and collaboration and who inspire and empower individuals within their realm of influence to be caring, socially responsible citizens.
Delivery Mode
All courses are delivered online, with synchronous meetings that are facilitated by an engaged faculty member that has the experiences and content knowledge to support your successes.
Course Duration: 8 and 16 weeks 
Cohort of up to 15 participants  
Dedication Required: 4 to 6 hours per week per class
Course Activities Include:
Reflective weekly discussions
Interactive dialogue with professionals in the field
Real-world scenario based case studies
Application based projects
Come join us for your next adventure as a graduate student in the M.S. Leadership program at NSU. We are here to help you with all the questions that you have and get you started in graduate school.
Tahlequah
Broken Arrow
Online/Blended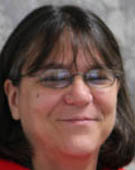 Dr. Renée Cambiano, Chair
Tahlequah Advisor

Dr. Maria Gray
Broken Arrow Advisor
Start Your Journey Here
Cohorts starting every January, March, June, July, August, and October.
Steps to admission:
Be admitted to NSU Graduate College
Provide three professional references.
Compose a Leadership Philosophy statement.
Sign a Plan of Study.
Sign a Statement of Academic Integrity and Honesty.
All college transcripts
Admitted students: Sign a Statement of understanding (PDF)
Testimonial
"The Higher Education Leadership program has provided me with an opportunity to learn about Higher Education while pursuing my career. My professors are understanding and are passionate about Higher Education Leadership and helping me reach my career and educational goals." -Hailey Thomas, Higher Education Leadership